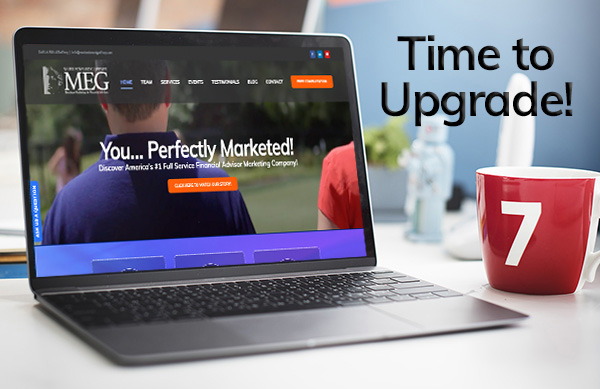 Time to Upgrade!
We are very excited to announce the launch of our newly designed website! At M.E.G. we want to meet all of your marketing needs. Our new site makes it easier for our current and prospective clients to navigate and read about all of our services.
Our goal with this new website is to provide our visitors an easier and more modern way to learn about M.E.G. and what we can do for you! If you're looking to upgrade your site, M.E.G. can help!
---
As always, MEG is here and ready to assist you in any way, please do not hesitate to contact our office at 877.4.GAFFNEY or email info@markedwardgaffney.com should you have any further questions.
For more information on Mark Edward Gaffney and our consulting programs head to www.markedwardgaffney.com.