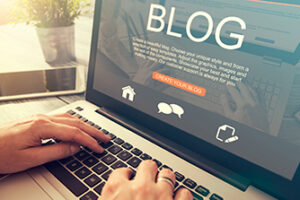 Why should every company have a blog on their website?
Websites alone don't always have enough information or content for clients. Blogs create a personality for your site. Creating a blog allows you to further develop your relationships with your clients and potential leads.
5 reasons to have a blog:
1: Having a blog helps keep your clients up to date with what your company is doing.
2: You can get more feedback from your clients. Clients often ask questions or comment on blog posts.
3: You can teach your clients your latest strategies and update them on the latest softwares your company is using.
4: Blogs help create more social exposure by creating links and sharing your blog on social media sites like Facebook and LinkedIn.
5: Blogs help maintain visibility. Creating content helps you show up in search engines, which leads to potential clients visiting your site. Blogs help strengthen your SEO.
---
As always, MEG is here and ready to assist you in any way, please do not hesitate to contact our office at 877.4.GAFFNEY or email info@markedwardgaffney.com should you have any further questions.
For more information on Mark Edward Gaffney and our consulting programs head to www.markedwardgaffney.com.